We're Your Full Service Freight Brokerage
and Freight Logistics Company
Contact Handy Freight Brokers today and learn about our
superior service and Reliability.
We're Handy Freight Brokers and we invite you to let us prove we are absolutely your best freight broker option. We take great pride in our ability to outperform the competition as we meet all of your domestic or international shipping needs. Hours of Opertation 8am-5pm Central Time Monday - Friday.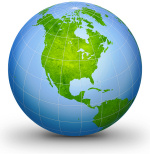 Any Load, Any Size, Anywhere!

And, we mean it! If you need it shipped, we have the capability and resources to ship it for you. Whatever the load, whatever the size or weight, wherever it originates and terminates, domestic or international, truck or rail "we do it all" you can trust us to solve your shipping challenges with the highest level of professionalism and integrity.
We're the CAN DO Freight Brokers.
We are currently partnered with over 32,000 approved carriers to bring you fast and reliable logistics service with the most competitive rates in the industry. These carriers are bonded, certified, insured and approved by the U.S. Department of Transportation. And most important, they're ready to work for you.
Take a look at our extensive list of freight movement services and you'll see why we can solve your most complex shipping problems.
Don't wait. Pick up the phone and call us right now.
We will be happy to provide you with a rate quote from the most reliable carriers available today. Our rate quotes are FAST and they're FREE.
Regards,

Seth Giddings
President
Handy Freight Brokers
Phone: 319-362-3735
About Our Company
Handy Freight Brokers is dedicated to providing the most professional trucking and freight brokerage services for all commercial needs. All of our shipments are transported by licensed and insured domestic and international carriers. Our carriers are licensed by the United States Department of Transportation and meet all United States government standards. In addition, we use more than 70 top freight companies nationwide to provide you with the highest level of service, regardless of the size or value of your shipment.
All Handy Freight Brokers rate quotes are free and welcome. We have no restrictions on size or value of your shipments. All locations and destinations are welcome. Our experienced professionals are knowledgeable freight brokers and they are waiting to help you with any questions you may have.
Everything we do is designed to provide increased value for our customers. We focus on honesty, integrity, professionalism, reliable service, convenience, and real savings for our customers.
Reliable Service
We have built long term partnerships with our large and growing motor carrier force. Handy Freight Brokers will provide you and your company with the highest level of service. All of our customers trust us to do exactly what we say we will do. We treat every shipment as if it were our only shipment.
Convenience
Regardless of how large or small your shipment is, Handy Freight Brokers will manage the complete set-up and processing of your shipment. We strive to take the headache out of your domestic or international shipping, distribution and/or warehousing needs. Our knowledgeable and experienced staff will resolve any and all problems quickly for you.
Honesty
Handy Freight works very hard to have a full knowledge of the needs of our customers and to provide up to date tracking information. We continually strive to keep our customers informed of all aspects of each and every shipment. We use up to date tracking systems for all of our tracking needs.
Cost Reduction and Savings
Handy Freight Brokers set themselves apart from the competition by offering our services at a real savings. We invite you to compare our rates with others in our industry. And, if you do, we're confident you'll come back to us in the future.
Most freight brokerages mark their rates up by 30%, or more. We've built our business by focusing on reduced margins for ourselves, and thereby increasing the value for our customers. We work closely with our massive carrier base to provide you with the best solutions for the best savings possible. Because of our large base of carriers, we can negotiate greater savings on all your shipping needs.
Time Sensitive
Modern logistics technology enables our team of specialists to effectively manage your shipment. We know that your time is as important as ours. Therefore, Handy Freight Brokers will dedicate all of our energy into making your involvement as quick and efficient as possible. From the first conversation with you as a client, we will gather as much information as possible to move your shipment with the least amount of problems. Working together as a team, our freight specialists will make the decisions that best suit your individualized shipping needs. Teamwork is an essential freight brokerage ingredient for time savings and cost effective shipments.
One-On-One Service
Give one of our dedicated staff members a call at any time for up to date shipment information. Every one of our professional freight brokerage specialists will provide you with personal service regarding the status of your shipments and any other information that may be helpful. We use the most up to date tracking system in the freight brokerage industry to track all of your shipments on a real-time basis.
Quality
Every individual freight broker at Handy Freight Brokers has been hand-picked for their ability to provide top quality service. We focus on making sure that everything that should happen with your shipment, does happen, just as we tell you it will. We are dedicated to meeting the highest industry standards for service with a personal, hands-on approach to customer satisfaction. We try to look forward to all possible circumstances that may come up during any and all shipments.
Current Logistics Standards
At Handy Freight Brokers we utilize the most modern technology for our logistics management activities. Handy Freight Brokers are leaders in terms of adopting and utilizing modern transportation industry standards. We have a full staff of IT professionals and we use all of the latest telecommunication technology available to help us provide service levels that meet or exceed what you might expect from industry leaders.
If you would like to create a text link from your website to the Handy Freight Brokers Home Page we would appreciate it if you would use the following text in your link. Thank you.
Handy Freight Brokers is an experienced domestic and international freight brokerage and freight logistics company serving commercial and residential freight shippers with the motto, "Any Load, Any Size, Anywhere...for LESS!"














Copyright © 2009 Handy Freight Brokers. All Rights Reserved.
3260 Southgate Pl Sw Suite 16, Cedar Rapids, Ia 52404