Flatbed Freight
We're your discount flatbed trucking company.
Handy Freight Brokers is well established as a flatbed trucking company. We are licensed and bonded to handle all of your flatbed trucking company needs. We work with national and regional flatbed trucking companies, step-deck trucking companies, conestoga flatbed trucking companies, and companies with many other truck types in order to meet all of your freight shipment needs.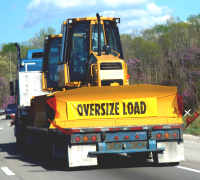 We have over 10 years of experience. If you are a frequent shipper, we can offer you a valuable benefit by suggesting that you out-source your company's freight transportation needs. Handy Freight Brokers will serve as an extension of your company's logistics management program. And, we can probably do it for quite a bit less than you're currently spending.
We at Handy Freight brokers are on a mission to give our customers the highest level of service with professionalism in the industry today. We specialize in service in the Flatbed trucking company industry, Conastoga flatbed trucking company industry and trucking companies with Step decks with more than 10 years knowledge and experience in the transportation industry. We have solutions to today logistical challenges. We are changing the way transportation companies give your company service one Flat Bed/Step Deck load at a time.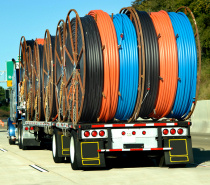 We strive for continual new thought in the way our company looks at the Flat Bed/Step Deck transportation needs. We have purposed in our way of thinking to distinguish ourselves as Americas Flat Bed/Step Deck transportation industry leaders. We are determined to be the very best in quality and customer service to communicate on time deliveries.
Choosing Handy Freight Brokers as your Flat Bed Trucking company, or Conastoga Flatbed trucking company, or a trucking company with Step Decks transportation specialists, you are choosing an expert, engineer who have the knowledge in the logistical manufacturing abilities from one company. We handle multi-faceted permitted shipments in 48 states, and Canada.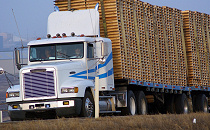 From a variety of Flat Bed trucking companies, Trucking companies with Step Deck, and Conastoga Flatbed trucking companies cargo to maximum all your freight loads. We diversify a large market of Flat Bed services, including, Single drops, Step Deck to Multi Axel Flat Bed, Step Decks, Conastoga and other specialized transportation equipment.
Our on going relationship with our customers have encourage us to become what we are today which is a full service brokerage firm. By pulling together the original quality service with the most modern transportation technology, Handy Freight brokers has become the best in the Flat Bed brokerage service industry.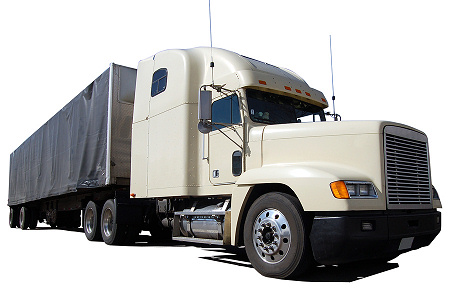 ABOUT US: Handy Freight Brokers is a commercial and residential freight broker serving the needs of domestic and international shippers from our offices located in Cedar Rapids,Ia. We are a Transportation based enterprise and have built our business on principles of honesty, integrity, fairness and trust in all of our dealings with customers, suppliers, freight handlers and employees. We provide a wide range of logistics management services and our motto is, "Any Load, Anywhere---with Superior Service!" An important element within our overall range of services is our ability to offer discounts to all of our customers, with savings through our strategic alliance with major freight shipping companies having extensive domestic and international logistics capabilities. All Handy Freight Brokers' shipments are transported by professional carriers licensed by the United States Department of Transportation and meet all regulatory standards. We will gladly provide "Fast & Accurate Rate Quotes" for any load and we believe that no load is too big or to handle. Please click on this link for a complete list of our freight movement services.
If you would like to create a text link from your website to the Handy Freight Brokers Home Page we would appreciate it if you would use the following text in your link. Thank you.
Handy Freight Brokers is an experienced domestic and international freight brokerage and freight logistics company serving commercial and residential freight shippers with the motto, "Any Load, Any Size, Anywhere...for LESS!"














Copyright © 2009 Handy Freight Brokers. All Rights Reserved.
3260 Southgate Pl Sw Suite 16, Cedar Rapids, Ia 52404