Intermodal Shipments
We're the intermodal broker with the best service and lowest rates.
You need an experienced Intermodal Broker, one who is capable of efficiently and effectively managing your intermodal freight shipments, whenever transit time, delivery schedule and overall shipping costs are important considerations.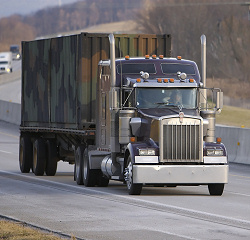 Intermodal freight is becoming an ever more secure and economical way of transporting your freight from point A to point B. And, Handy Freight Brokers offers solid intermodal freight capabilities. We have the experience and the resources to serve as your Intermodal Broker for any load, whether domestic or international. Regardless of the various freight modes that are right for your freight shipment (ship, rail, truck and/or air), we can provide you with fast, efficient, and near seamless integration of the necessary freight resources.
Handy Freight Brokers, along with our partners at Trinity Transport, are one of America's best known Intermodal Broker base throughout the United States and Canada. An Intermodal Broker can best be described as helping our customer transport their freight using rail services for your trailer or container and hauling from the port of your choice to any destination nation wide.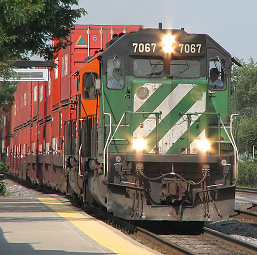 Handy Freight Brokers can help you with all of your Intermodal broker services. Intermodal Broker shipping is a way of transporting cargo or freight using different means of shipping from one point of origin to a point of destination, without any handling of the cargo or freight. while changing means. Intermodal Broker shipping consists of special containers or trailers which allow goods to be moved directly from one means of transportation to another without having to be reshipped again and again. Companies use Intermodal Broker shipping to move cargo or freight from one place to another in the most efficient, timely, economical, and earth friendly manner. Intermodal Broker loads trucks, railroad, ocean carriers, and airplanes. The most reliable and frequently used combination, however, is rail and truck.
Our intermodal brokers can open up new doors for your company. Rail systems can haul more freight or cargo than a single truck, which makes rail far more effective than trucks for a larger variety of loads. Using freight rail systems to haul goods also has the potential to significantly reduce pollutants by stopping the amount of greenhouse gas emissions. Rail systems cannot be used in "door-to-door" delivery and have more limited delivering scheduled flexibility than just a truck. Brokered intermodal shipping, therefore, combines the best of both rail and truck shipping. Brokered intermodal shipments will be handled by the best broker intermodal service provider. We will track every shipment along the way.
We at Handy Freight Brokers can show you additional advantages to using our intermodal brokers. Our team can offer broker intermodal shipping methods. One important benefit is the flexibility offered by this shipping system. Broker intermodal shipping can be used to transport a wide variety of freight, including all loads of manufactured goods, raw materials, and cars. Another advantage offered by intermodal broker shipping is increased security in our container hauling from yards.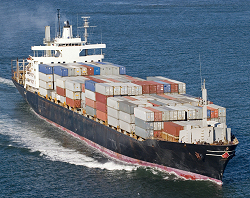 The contents of the transport containers are not disclosed to shippers, because they are opened only at the point of origin, at customs, and at the destination. Brokered intermodal shipping also lowers the risks for the goods it is transporting, as the containers are resistant to harsh weather extremes. Therefore, losses and damages, and those of high valuable products, are pretty much reduced. Our Container hauling from ports all over the coasts giving us extensive experience in intermodal broker container knowledge.
Even with the numerous advantages of using intermodal Broker shipping, there are some drawbacks. Although intermodal broker shipping offers increased security, it may not be good for all types of freight or products. Time-sensitive freight or cargo may have a need for a faster or more flexible delivery than rail companies offer, items which are greatly sensitive to breakability may need a easier ride than freight rail systems can give with their typical rough ride.
Another disadvantage is that most ports are not large enough to house a great number of broker intermodal shipping containers. Moreover, the special equipment required to move the special containers is extremely costly, so smaller yards cannot effectively participate in the intermodal broker shipping trade. Moreover, by their confidential character, the special containers used by brokered intermodal shipping are attractive to those involved in the trafficking of illegal products.
New updated scanning systems are being added to containers at major shipping centers.
Technologies are making container hauling from ports and to ports. Intermodal brokers or broker intermodal systems will be more useful in any and all shipments nationwide.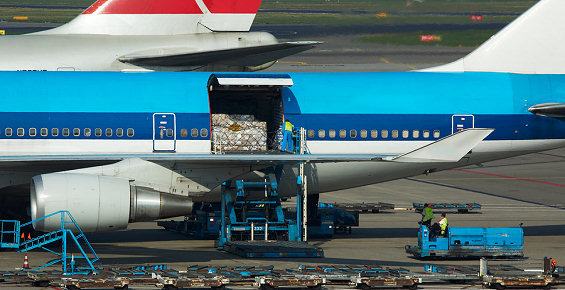 ABOUT US: Handy Freight Brokers is a commercial and residential freight broker serving the needs of domestic and international shippers from our offices located in Cedar Rapids,Ia. We are a Transportation based enterprise and have built our business on principles of honesty, integrity, fairness and trust in all of our dealings with customers, suppliers, freight handlers and employees. We provide a wide range of logistics management services and our motto is, "Any Load, Anywhere---with Superior Service!" An important element within our overall range of services is our ability to offer discounts to all of our customers, with savings through our strategic alliance with major freight shipping companies having extensive domestic and international logistics capabilities. All Handy Freight Brokers' shipments are transported by professional carriers licensed by the United States Department of Transportation and meet all regulatory standards. We will gladly provide "Fast & Accurate Rate Quotes" for any load and we believe that no load is too big or to handle. Please click on this link for a complete list of our freight movement services.
If you would like to create a text link from your website to the Handy Freight Brokers Home Page we would appreciate it if you would use the following text in your link. Thank you.
Handy Freight Brokers is an experienced domestic and international freight brokerage and freight logistics company serving commercial and residential freight shippers with the motto, "Any Load, Any Size, Anywhere...for LESS!"














Copyright © 2009 Handy Freight Brokers. All Rights Reserved.
3260 Southgate Pl Sw Suite 16, Cedar Rapids, Ia 52404